We are Connect the Dots PR
​ We listen. We create. You shine!

We are the future of communications outreach, and we don't take it lightly. At Connect the Dots PR, we treat each client with integrity and connect them to their audience. We deliver value by using public relations, social media and marketing to get our clients seen and heard. Don't be afraid to get your creative juices flowing. We are with you every step of the way.
Our CEO

Our CEO, Vannessa Wade, is known for her spunk and ability to connect with clients! From working on legislative campaigns to UNICEF, she helps clients hone in on their message. She has been featured on Black Enterprise, Forbes, Entrepreneur and other publications. She has worked with brands in the medical, educational and financial realm. She launched a branding course to help college and university students hone in on their personal brands!
---
Our Clients
From high flying performers to global nonprofits, we stand ready to Connect the Dots for you. Whether it's social media outreach to fully integrated campaigns, we fuse our knowledge of PR, marketing and more to create a relevant presence and message for our clients.
Buzz
You don't become the best in the biz by merely sending tweets or a media release. We get our hands and feet dirty! We serve clients in the finance, education, arts and entertainment, nonprofit and clothing industry. Check out a sampling of their work.
Always Ready to Craft a Good Story

Our Team

Angie Meus is a talented multimedia journalist that loves giving back to the community. Her ability to not only write, but tap into the heart of stories makes her a valuable asset to the Connect The Dots Team. Her keen insight from careers in print and tv allows Angie to tell stories in a clear and memorable way. A graduate of Florida A&M, this fantastic writer has an eye for news.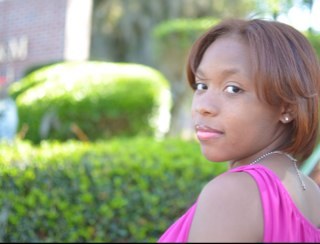 ---